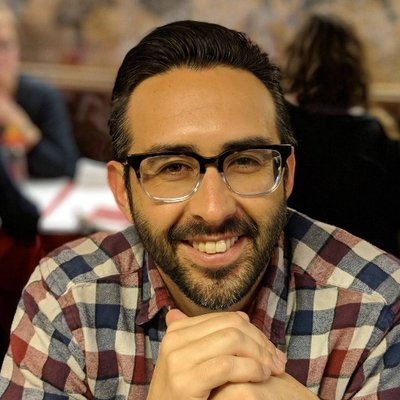 Pablo Otaola
Young Life - Denver Metro
Metro Developer
Greater Denver Area
PabloOtaola.com
I would love to connect with you on several factors that the Lord has given me an opportunity to learn about and grow in. Hit me up! A little more about me below.

- Financial Development
- Organizational Infrastructure
- Race / Power / Systems thinking
- Cultural Intelligence
- Leadership Development Program
- Poverty
- Trauma
- Immigration Theology and Cultural Dynamics
- Latino Theology
- Racial Identity Development
- Lament Theology
- Young Life
- Possible jobs in Young Life within the Urban context

Pablo Otaola is an Argentine immigrant who was born in 1980 and immigrated into the US in 1990. Once in the US, his parents became church planters with Spanish-speaking low-socioeconomic Central American families. He served in the United States Air Force for a 4-year term and moved back to CA to attend Westmont College. After graduating Westmont with a Religious Studies: Urban Mission degree he started Stepstone Designs, a web development firm which he still manages. In 2009, he was hired by Young Life Chicago and did Urban Ministry in Humboldt Park for 5 years. While in Chicago, he became involved in the Christian Community Development Association and completed the CCDA's Leadership Program. Pablo also completed the Urban Ministry Certificate at Northpark Seminary under Dr. Soong-Chan Rah and is now finishing his Master's in Theology at Western Seminary. Pablo is currently on the board for the Center for Youth Ministry Studies at Northpark University as well as the board for Evangelicals for Justice. In 2013, Pablo and his family moved to Denver, CO where Pablo is now the Metro Developer for Denver Metro Young Life and has worked on equitable funding systems, a 6-year leadership development pipeline training leaders for urban ministry, Cultural Intelligence Curriculum, Cultural and Racially focused fundraising training, and strategic planning.